I'd venture that I probably don't share many things in common with Muhammed Ali (link provided for those of you from Mars), but one thing we do share is a hometown—Louisville, Kentucky.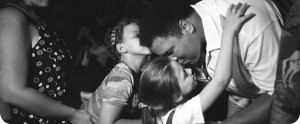 Among things  we don't share: He has an award-winning museum and multicultural center there; I don't.
Every year his Center there hosts the ceremony for the Muhammed Ali Humanitarian Awards.  The Center's website describes them far better than I can: "The Muhammad Ali Humanitarian Awards celebrate the greatness of people from around the world who are making differences in their communities and beyond. In addition to awards given to seasoned humanitarians, six young people are honored with an award for each of Muhammad's Six Core Principles: Confidence, Conviction, Dedication, Giving, Respect, and Spirituality."
Recipients of the 2014 awards include six winners under the age of 30, and Jim Brown, Mick Ebeling of Eyewriter, Susan Sarandon, and others.
I have been given the great honor to present one of the awards at this year's ceremony, on September 27.  Louisville's newspaper, The Courier-Journal, ran the following piece on the awards.  (I've pasted and preserved it below because the paper's content expires after a while..).
******
Ali Humanitarian Awards recipients named
The annual Muhammad Ali Humanitarian Awards are given to inspire people to continue to do great things in their community and globally.
This year's recipients were announced Thursday and include Cleveland Browns running back and Hall of Famer Jim Brown, who will receive a Lifetime Achievement award for his dedication to civil rights. The Global Citizenship award will go to actress Susan Sarandon, whose many charitable works have included ambassador for UNICEF, the Amazon Conservation Team.
The Humanitarian of the Year Award will be given to Mick Ebeling, creator of Eyewriter, a low-cost device that enables individuals with paralysis to communicate with the movement of their eyes. Hip-hop artist Common will get the Humanitarian Award for Education for his work with disadvantaged youth in urban communities.
Other honors include a Kentucky Humanitarian Award, which will be given to Robert and Deborah Blair, founders of the West End School. There are also six young winners under the age of 30: Jessica Matthews of New York, Mario Andres Hurtado Cordazo of Colombia, Kennedy Odede of Kenya, Talia Leman of Iowa, Sejal Hathi of California and Mastura Rashid of Malaysia.
All recipients have been chosen because of their significant dedication to improving their communities and the world.
The awards will be presented Sept. 27, 7 to 11 p.m., at the Louisville Marriott Downtown, 280 W. Jefferson St.
Individual tickets are $1,000 and include the awards event plus a premium ticket to a special concert, featuring Bruno Mars and opening act The Temptations Review and Southern Sirens on Sept. 20 at the Kentucky International Convention Center. Check the Ali Center's website for more information and tickets: alicenter.org/awards.
Matt Lauer, host of NBC's "Today," will serve as host for the awards ceremony. Other presenters include Lonnie Ali, Brad Montague and Robby Novak, Holly Robinson-Peete, Father George Kilcourse, William Mapother, Pearse Lyons, Donald Lassere, U.S. Rep. John Yarmuth and Pamela Brown.
Muhammad Ali and his wife, Lonnie, plan to attend.
Posted in
Charitable Causes
,
In Person (or, like, Live)
,
Louisville & KY
,
Press