We at Slated are happy to announce that we've completed our Series B round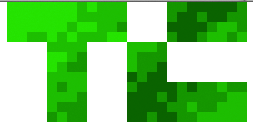 of fundraisingfor the site. Thank you to TechCrunch, who did a great piece on our reaching our Series B goal.
Slated is the next-generation online platform for investing in film, connecting investors and filmmakers on a socially-vetted marketplace.  The plaform currently offers 45 films, several with Oscar winners attached.  Overview FAQs are on my site, and here's a more professionally-geared description:
"Launched in 2012, Slated is the next-generation online marketplace for investing in film.
For investors & industry professionals, Slated provides exclusive access to a socially-vetted marketplace of high-quality films and filmmakers. Slated makes it easier to track a film's progress, to follow trusted people and their portfolios, and to receive targeted updates that will help them find their next great film.
For filmmakers, Slated provides a level of validation for their projects and a platform to promote their films to an active audience including investors, distributors, and sales agents."
Posted in
Film
,
Slated
,
Tech