This Sat night at 8pm/7pm Central, Lifetime is airing Drew Peterson: Untouchable,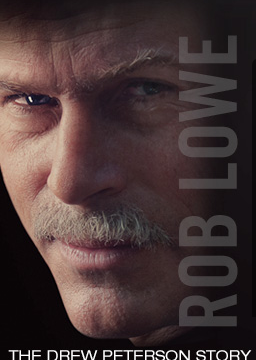 the movie about Drew Peterson, the Illinois police officer whose wives keep dying on him.  Just bad luck?  Hmmm..
Kaley Cuoco (Big Bang Theory) joins in the fun. Rob Lowe looks frighteningly accurate in the role.  I play Drew's stepbrother, Glenn, not the most accomplished of accomplices..
Here are a couple fun pics from the wedding scene.  First pic:  Go ahead, have a look at it.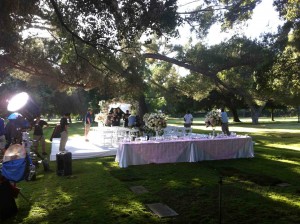 It's a pretty film set for a wedding, right?  Except notice the stones in the grass in the foreground?  Yeah, we shot the wedding scene in a cemetery.  Perfect for the story line.
Second pic:  This sort of odd arrangement — baby and flowers along with plastic covering, lying on the grass next to a trash can — is the norm for a film set.  The crew (the props dept., in this case) is too busy fighting the dwindling daylight and the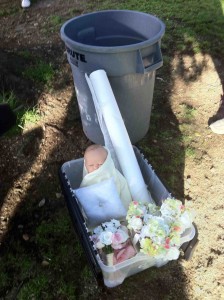 addle-brained actors to worry about niceties like protecting the fake babies from trash can odors..
Tags:
Untouchable, aka Drew Peterson
Posted in
Acting Projects
,
News & Events
,
TV