Drew Peterson: Untouchable, on Lifetime this past Saturday, was the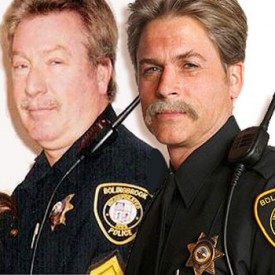 most-watched cable movie for the past two years.  There were 5.8 million people who were kept off the street and prevented from thieving and pillaging.  Score one for Lifetime!
But some dare question the film's accuracy.  We are shocked.  Shocked!
On a totally separate note:  Pandodaily, a site with all sorts of tech news, picked up Slated's announcement at the launch party at Sundance.  (See my Slated FAQ on this site for more info about Slated).
Tags:
Untouchable, aka Drew Peterson
Posted in
Acting Projects
,
News & Events
,
Slated
,
Tech
,
TV