Last night I wrapped an episode of the fantastic FX show Justified.  If you haven't seen the show, it's really worth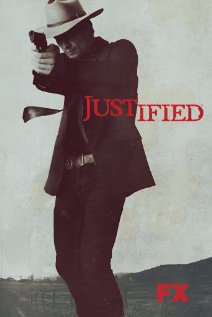 checking out.  It's dramatic and very funny and full of great actors bringing to life a wide assortment of fascinating character.  Big bonus:  It's set in my home state of Kentucky.
Tim Olyphant is tremendous in the lead.  He has this whole Henry Fonda My Darling Clementine thing going on, which is no small compliment.  (That movie is definitely working checking out, too.)
The 3rd season starts January, and 1&2 are on Netflix.  I'm guessin' my ep will air sometime in late Jan or early Feb.
Tags:
Justified
Posted in
Acting Projects
,
Louisville & KY
,
News & Events
,
TV
,
Video (Online & Home)