Earlier this year I shot a part in the 3D film Static, starring Milo Ventimiglia, Sarah Shahi, and Sara Paxton.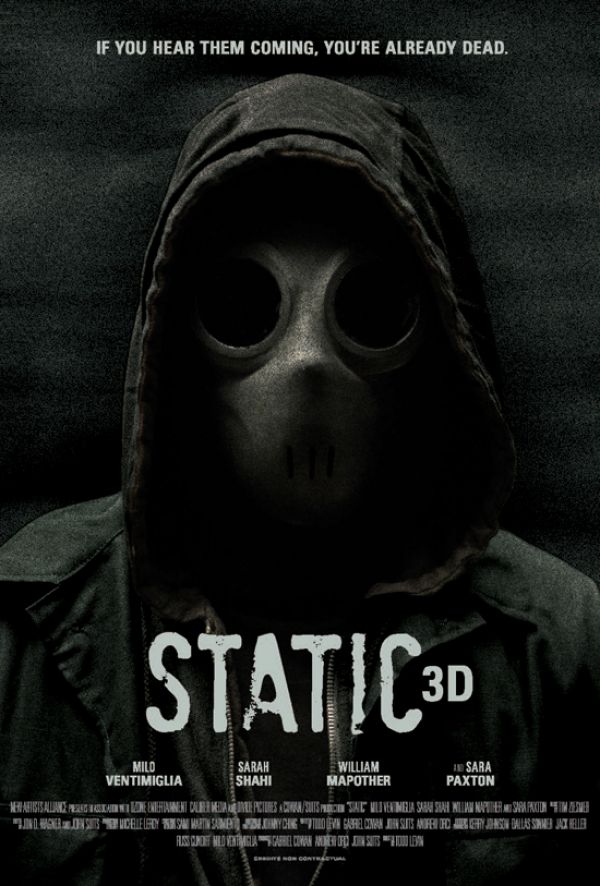 No word yet on the release date, but over to the right's an early one-sheet, and here's a little press piece on the movie..
I've seen it listed as both horror or thriller?  At a certain point, does it matter?  Hiller or throrror:  Sleepless nights, here I come.
Tags:
3D
,
Static
Posted in
Acting Projects
,
Film
,
Press