This weekend Another Earth opens in Louisville, among other places, but I'm not from those other places, I'm from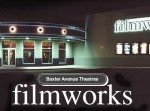 Louisville, so that's where I'll be this weekend.
It's playing at the Baxter Ave. Filmworks, and this Friday & Saturday night I'm doing a Q&A after the 7:40 shows.  (Baxter has a strict no-rotten-vegetables policy.  Sorry.)
A little local press never hurt anyone:
• Louisville's Voice-Tribune this week includes a very kind piece on me here, and
• Thursday at 3:30pm I'll be calling into Terry Meiners's show.
Tags:
Another Earth
Posted in
Acting Projects
,
In Person (or, like, Live)
,
Interviews and Q&A's
,
Louisville & KY
,
News & Events
,
Press