A Young and Strapping Priest
Rev. Robert Palladino, a Roman Catholic priest and master calligrapher whom I briefly portrayed in the 2013 film Jobs, passed away on Feb 26.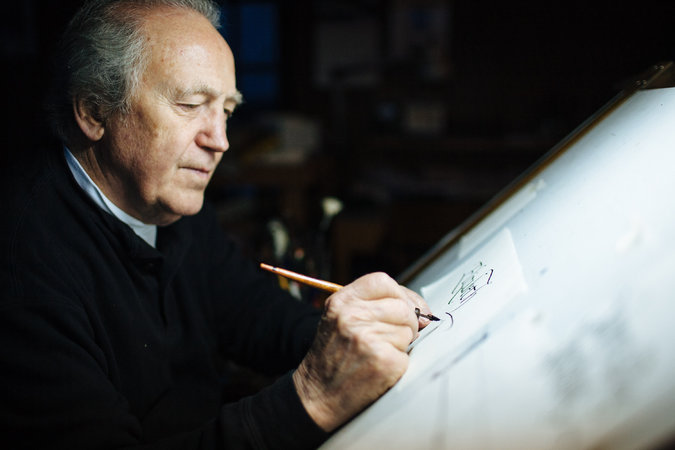 Steve Jobs once studied with Palladino and later credited him for inspiring the typography of the Mac. Palladino started as a monk, became a priest, left to get married, and returned to priesthood after his wife died.
Yesterday's NYT biography of Palladino mentioned the Jobs film and described his portrayer as "strapping young actor William Mapother." Does anyone know if the Times' Obit desk offers publicity services?
WSJ on Slated
The Wall Street Journal has a terrific video on Slated, a film finance platform I co-founded, and on how it makes investing in film accessible to those outside the film industry.
My Press for "Atticus Institute"
The Atticus Institute came out on DVD and OnDemand on Jan 20.  Here are some of the interviews I've done for it.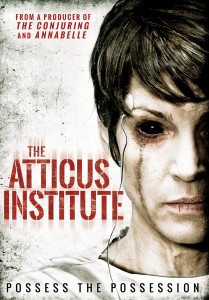 Schmoes Know online video show (#179 – Rya Kihlstedt and I are on from about the 1:00 to 1:15 mark)
Rotten Tomatoes podcast (Ep 96 – I'm about at about the 51:45 mark)
Fangoria with Rya and me
Dread Central with director Chris Sparling and me
Live Q&A Online
On Monday, 10am PST / 1pm EST, I'll answer all your questions online during a Reddit AMA (Ask Me Anything).  It's arranged for the release of Atticus Institute on Jan 20 on DVD and OnDemand, but I'll answer questions about anything.  Well, almost anything.

The home page for AMA's is here, but I'll post the exact link via Twitter (@WilliamMapother) as soon as I have it.
'Atticus' release date
The scary trailer for my new movie 'The Atticus Institute' is now online. The film is on VOD & DVD Jan 20!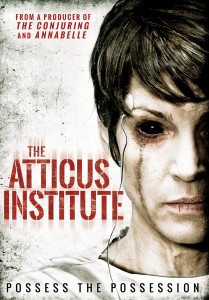 American War Generals
This weekend the National Geographic Channel is airing the two-hour special "American War Generals," which I narrate.  It premieres this Sunday, Sept 14, at 8pmET.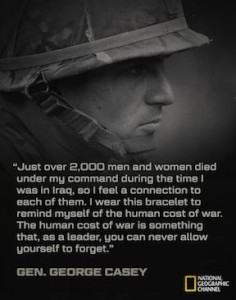 The interviews and material are fascinating.  The generals, nearly all of them household names, offer perspectives and information we rarely learn from reports on the wars.  The NatGeo site has this synopsis:
"Powell. McChrystal. McCaffrey. Petraeus. Clark. For the first time, National Geographic Channel gathers the nation's leading war generals for an unprecedented look at 50 years of military history, from the Vietnam War to America's war on Al-Qaeda. The two-hour special American War Generals reveals never-before-heard stories and insightful opinions from eleven active and retired U.S. Army generals. Their accounts take us through the big changes that have transformed the U.S. military from the first troops to enter Vietnam to the last combat troops to exit Afghanistan, explaining the critical personal experiences that shaped their lives and the way they approached modern warfare."
PS If you'd like to receive an email when my new projects air, you can sign up to the left.  It's usually 2-3x/year.
*************
The NatGeo page for the show
Muhammed Ali Humanitarian Awards
I'd venture that I probably don't share many things in common with Muhammed Ali (link provided for those of you from Mars), but one thing we do share is a hometown—Louisville, Kentucky.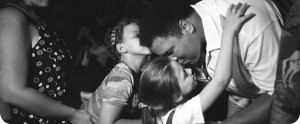 Among things  we don't share: He has an award-winning museum and multicultural center there; I don't.
Every year his Center there hosts the ceremony for the Muhammed Ali Humanitarian Awards.  The Center's website describes them far better than I can: "The Muhammad Ali Humanitarian Awards celebrate the greatness of people from around the world who are making differences in their communities and beyond. In addition to awards given to seasoned humanitarians, six young people are honored with an award for each of Muhammad's Six Core Principles: Confidence, Conviction, Dedication, Giving, Respect, and Spirituality."
Recipients of the 2014 awards include six winners under the age of 30, and Jim Brown, Mick Ebeling of Eyewriter, Susan Sarandon, and others.
I have been given the great honor to present one of the awards at this year's ceremony, on September 27.  Louisville's newspaper, The Courier-Journal, ran the following piece on the awards.  (I've pasted and preserved it below because the paper's content expires after a while..).
******
Ali Humanitarian Awards recipients named
The annual Muhammad Ali Humanitarian Awards are given to inspire people to continue to do great things in their community and globally.
This year's recipients were announced Thursday and include Cleveland Browns running back and Hall of Famer Jim Brown, who will receive a Lifetime Achievement award for his dedication to civil rights. The Global Citizenship award will go to actress Susan Sarandon, whose many charitable works have included ambassador for UNICEF, the Amazon Conservation Team.
The Humanitarian of the Year Award will be given to Mick Ebeling, creator of Eyewriter, a low-cost device that enables individuals with paralysis to communicate with the movement of their eyes. Hip-hop artist Common will get the Humanitarian Award for Education for his work with disadvantaged youth in urban communities.
Other honors include a Kentucky Humanitarian Award, which will be given to Robert and Deborah Blair, founders of the West End School. There are also six young winners under the age of 30: Jessica Matthews of New York, Mario Andres Hurtado Cordazo of Colombia, Kennedy Odede of Kenya, Talia Leman of Iowa, Sejal Hathi of California and Mastura Rashid of Malaysia.
All recipients have been chosen because of their significant dedication to improving their communities and the world.
The awards will be presented Sept. 27, 7 to 11 p.m., at the Louisville Marriott Downtown, 280 W. Jefferson St.
Individual tickets are $1,000 and include the awards event plus a premium ticket to a special concert, featuring Bruno Mars and opening act The Temptations Review and Southern Sirens on Sept. 20 at the Kentucky International Convention Center. Check the Ali Center's website for more information and tickets: alicenter.org/awards.
Matt Lauer, host of NBC's "Today," will serve as host for the awards ceremony. Other presenters include Lonnie Ali, Brad Montague and Robby Novak, Holly Robinson-Peete, Father George Kilcourse, William Mapother, Pearse Lyons, Donald Lassere, U.S. Rep. John Yarmuth and Pamela Brown.
Muhammad Ali and his wife, Lonnie, plan to attend.
Back on the Island
I'm back on the Island, this time to shoot an episode of Hawaii 5-0. 

According to Entertainment Weekly, I'm the ninth Lost alum to appear on the show.  Hmmm…coincidence?
And William's Envelope for Adaptation Goes to…
Louisville Magazine, a monthly in my hometown, recently asked several Louisvillian filmheads for their opinion of the best film adapted from a book.  Questions with "best" and "favorite" tend to give me hives, but I took one for the hometown and ventured an opinion.  (Because I'm usually so, you know, unopinionated…)
My answer is below, and all our answers are online.
Okay, let's have it.  What would you nominate for Best Adaptation from a Book?
"For William Mapother, actor and co-founder of the online film-investment marketplace Slated, form drives function, though sometimes an adaptation hits a home run. "Every narrative form has its own inherent advantage — for example, the internal for novels, dialogue for plays and the external (movement) for movies," says Mapother, who most recendy starred in the Sundance Award-winning Another Earth… "This has produced the general rule for adaptations: The better the book, the worse the movie, and vice versa. (Stanley Kubrick explained: 'Great writers are embarrassed by plot.') So, let's set aside the debate about which criteria to use (most difficult book to adapt, best book, degree of faithfulness to the source, etc.). Across all reasonable criteria for best adaptation, The Godfather receives the highest average score. It's a great film, period. And it's recogoizable as both an adaptation and a work of its own. And it so improves upon the source material that the book seems almost a novelization of the movie. (Author Mario Puzo also co-wrote the screenplay.) And it became a touchstone for adaptations. And, yes, it has Brando."