About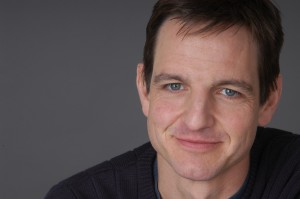 William Mapother has appeared in over sixty films and television shows.  Recent film work includes American Horror Story, the Sundance hit Another Earth, Citizen Gangster, and FDR: American Badass.  Other films include the Oscar-nominated In the Bedroom, World Trade Center, The Grudge, Lords of Dogtown, The Burrowers, and Without Limits.  His television work includes Lost (as Ethan Rom), Prison Break, Criminal Minds, Touched by an Angel, CSI: Vegas, CSI:Miami, and Law & Order:SVU and :Criminal Intent.
He is a Founding Partner and Board member of Slated, a tech and finance company for the film industry.  Slated offers the exclusive online marketplace for film finance, the first of its kind, connecting filmmakers with financiers all over the world.
Mapother has made use of his varied interests and talents in unique ways, both on and off screen. His voice has been heard in animation, video games, documentaries, PSAs, and commercials.  In July 2011 at NYC's Lincoln Center Festival, he appeared in three of David Michalek's remarkable Portraits in Dramatic Time, a series of high-definition super-slow motion films featuring Alan Rickman, Patti Lupone, Liev Schreiber and others, all projected on an 85′ x 45′ outdoor screen at Lincoln Center Plaza.
He is a former National Director of the Screen Actors Guild, a co-founder of the Flyover Film Festival, and a member of the Kentucky Film Commission.  He is a spokesperson for the cause of Elder Abuse Awareness and a Board member of the Community Foundation of Louisville.
Prior to acting, Mapother worked in various positions in the film industry and taught grades seven to twelve in East Los Angeles.  He grew up in Louisville, KY and received a BA in Literature from Notre Dame.  He lives in Los Angeles.
He's on Twitter at @williammapother, and he has a fan page on Facebook.